Hello all
I got my GPD Pocket Ubuntu version, it's great, feels very solid.
One small issue after starting up is that the screen is rotated counter clock wise about 90degrees.
I went into the System Settings -> Displays and set the "Rotation" from NORMAL to CLOCKWISE.
(now it looks normal)
I don't think I should need to change it to CLOCKWISE in order for it to be right side up and "normal" looking.
When I launch the Amazon program, it's also rotated (clock wise about 90degrees).
Also in the Display settings, it says "UNKNOWN DISPLAY"
Is there a setting in the BIOS to change screen orientation?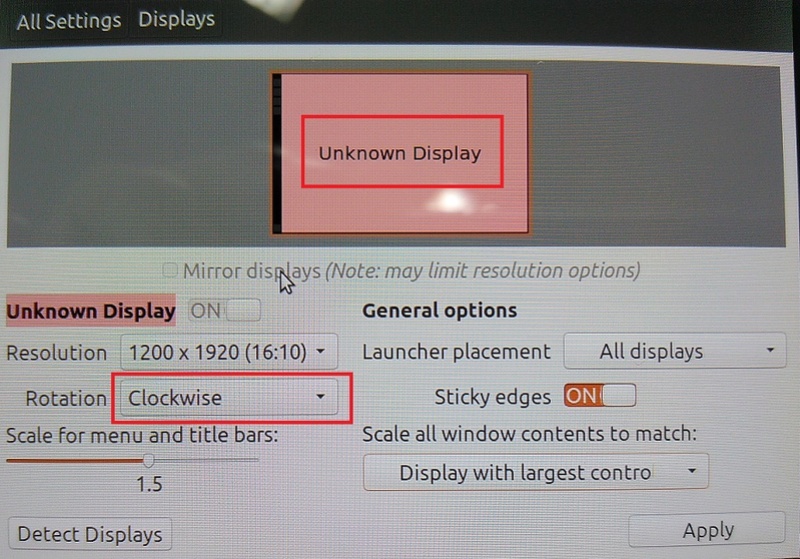 Please advise
Thanks